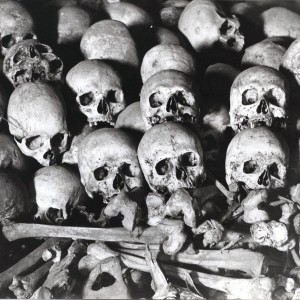 Did you know that July 11th was "World Population Day"? Unfortunately, it is not a celebration of the world population. Rather, it is a day that the United Nations uses to
"raise awareness of global population issues"
. Yes, population control now has its very own holiday, and an increasing number of nations are jumping on board and are adopting strict population control measures at the urging of the UN. In fact, many world leaders used the occasion of World Population Day 2010 to highlight just how well they are doing in reducing their populations. To many Americans, this kind of thing is absolutely sickening. Population control by the government is directly opposed to the American Dream and to everything that our founding fathers fought so hard to establish. But today, even most U.S. politicians have bought into the radical population control agenda and are helping to export it across the face of the earth. The truth is that now it is very hard to find a major world leader that does not agree with this radical population control agenda to at least some degree.
(Read More.....) at http://endoftheamericandream.com/archives/governments-around-the-world-are-eagerly-adopting-the-strict-population-control-agenda-of-the-united-nations