President Obama,
Take a stand with the United States' long-standing ally, Israel!
As you know, Iran threatens Israel's physical existence. And so, Prime Minister Benjamin Netanyahu is currently fighting for the very survival of the Jewish State.
Netanyahu declared, "Those in the international community who refuse to put red lines before Iran, don't have a moral right to place a red light before Israel."
Yet the White House has clearly responded, "No Red Lines," in dealing with Iran.
Moreover, President Obama, you refused to meet with Prime Minister Netanyahu. Yet you invited Egypt's new Muslim Brotherhood President Morsi to meet you in the United States.
Please Mr. President, take a stand with Israel.
http://www.secureamericanow.org/projects/158-stand-with-israel-president-obama
---
Israel's Netanyahu speaks directly to American people
Recently, U.S. President Barack Obama refused to meet with Israeli Prime Minister Benjamin Netanyahu over Iran?s nearly complete nuclear ambitions.
Sunday [16Sep12], Netanyahu warned that Iran is only months away from building a nuclear bomb(s).
(Click on image to watch/hear the video.)
Netanyahu has called on Obama too draw a "red line" that Iran should not cross in its nuclear development. Western countries believe Iran is building a nuclear weapon.
Meanwhile, Iran's leaders have repeatedly expressed their hatred of Israel and desire to see the country vanished from the region.
Talking directly to the American public, Netanyahu said that "by mid-2013 Iran would be 90 percent of the way toward enough enriched uranium for a weapon."
He stressed that the United States should define limits Tehran should not exceed regarding nuclear projects. Mr. Obama has refused to detail his Iranian policy when it comes to a potential U.S. strike against Iran or support for Israel should that country conduct a strike.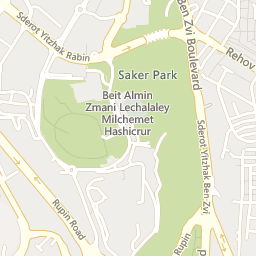 Israel has been the strongest U.S. ally in the Middle East and the rift between the nations under Obama comes amid a tight reelection campaign.
Last week,
Obama said Egypt
, that shares a tense border with Israel, is neither a friend nor ally of the U.S. as demonstrators breached
U.S. embassy walls
throughout the Middle East.
The
White House claims Iran
hasn't scheduled a nuclear "breakout" - component assembly of nuclear bombs - and estimate Iran is about a year away from having a nuclear device.
Meanwhile,
Netanyahu
, speaking directly to the American people, linked current anti-American violence in the Middle East to Iran's nuclear program.
"It's the same fanaticism that you see storming your embassies today. You want these fanatics to have nuclear weapons?" Netanyahu asked in the NBC interview.



Larry Clifton keeps readers updated on news and events in the Tampa Bay area and beyond. A native Floridian, Clifton knows his way around the state and as an independent journalist he is well able to dig into stories and present a wide perspective based on multiple sources. ..
---