There was a time when a TV antenna on the roof and a Cadillac in the driveway sufficed.
"
Heav'n hath no rage like love to hatred turn'd, Nor Hell a fury, like a woman scorn'd
.
"
My man ain't get'n no Carla Bruni.
If looks Could Kill...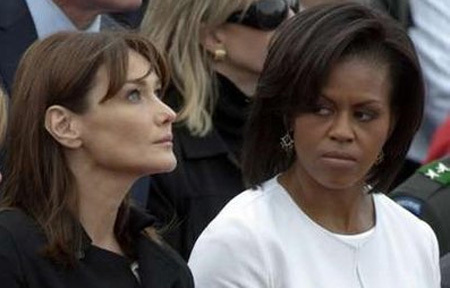 Michelle Obama vs. Prime Minister of Denmark
Change Seats ...or Else!
Fool Me Once, Fool Me Twice, but..
.
If his own wife can't trust him, who can?
And I thought he was "down-low." -- rfh
---